Who is online?
In total there are
14
users online :: 1 Registered, 0 Hidden and 13 Guests :: 2 Bots
Jamaica
Most users ever online was
145
on Mon Jan 13, 2014 5:47 pm

John M
http://www.tagged.com/profile.html?uid=6052254591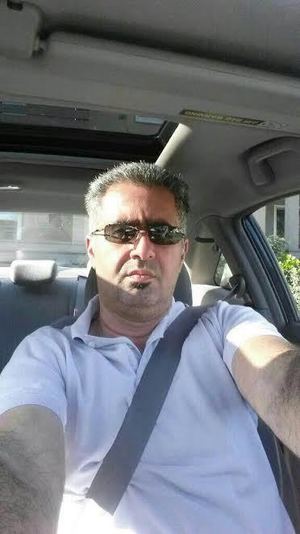 Last Active: 4 hours ago  
Profile Views: 306 times  
Profile Skin: Default  
Tagline: I am just looking to find the right woman to have a serious relationship with and to spend the rest of my life with in love, peace and harmony.  
Member Since: February 1, 2017 [hi5]    
Gender: Male  
Location: Cologne, MN  
Age: 51  
Relationship Status: Widowed  
Ethnicity: Caucasian/White  
Religion: Christian  
Orientation: Straight
About Me      
Music: I love a lot of music. Very little country, rock and pop, big band, Swing, & Ragtime, Oldies, almost anything.    
Movies: I love historical movies like Troy, Gladiator, the last legion, i also love movies like 1408, the expendables etc.    
TV:  I love Two and a Half Men, Law & Order: SVU, Without a Trace, 80's and 90's Sitcoms, and many more.    
Books: Anything Stephen King, Michael Crichton, Edgar Allen Poe, Shakespeare, Robert Louis Stevenson, Charles Dickens, Mark Twain, and other historical classics.     Sports: I love Soccer, rugby, basketball.. etc.    
Interests: I enjoy water aerobics /circuit weights, walking, playing golf movies, watching basketball games going to basketball games, bubble baths with music reading family functions enjoy live jazz-light RB bands and keeping my woman laughing and happy I am a bundle of Joy.    
Dreams: Being a wonderful father to my only child, being a wonderful husband to my wife... travel and explore the world with my family and the best and greatest man on earth.    
Best Features: lol.... my lips are my greatest features.... because i love kissing with it.     About Me:I am a very caring, loving and giving person. And I believe honesty is very important in any relationship. I would love to find a woman that will love me and not be afraid to show me. I want a woman to spend the rest of my life with in both love, peace and harmony. I want to feel loved and safe in her arms. I am looking for a calm woman, I respect a woman that puts a smile on my face.... either its for me or anyone else. I want a woman that will lay with me and i would forget about everything else... talking softly about our plans, whatever they may be. I want a woman that will be with me never to let go of her. It is the simple things in life that mean so much. I will be possibly relocating to anywhere she is if found true love. Not sure where I want to land yet... I love to travel, although I can't say that I have done nearly as much as I would like. I would definitely like to do more in this phase of my life. There are so many more places to be seen and experienced.

Diane

Moderator




Posts

: 39650


Reputation

: 24


Join date

: 2010-03-05


Age

: 56


Location

: Guess....lol




Diane

Moderator




Posts

: 39650


Reputation

: 24


Join date

: 2010-03-05


Age

: 56


Location

: Guess....lol



Tagged profile      http://www.tagged.com/profile.html?uid=6052254591



Phone number    +14435631342                                                                                                                                                                                                                         I just came back from the seaport about 25 minutes ago.... I am very sad and unhappy at the moment honey

The custom officers are making things difficult and bad for me because of their policies And law

When i got to the seaport i paid the captain of the cargo ship that transported my goods from China to Tbilisi Georgia the total sum of $43,000 for the transportation/shipments of my goods down to Tbilisi Georgia. After that i am suppose to clear my goods by paying some charges which is the clearance fees, but the money they charge me is too high and i was not expecting it to be this high.

You know i took a loan from the bank in Denver Colorado in the USA for this contract, the loan i took was $400,000 and i sent$330,000 to China as the payment for the purchase of my goods. It was left with me $70,000 and i spent the sum of $2,600 for me and sam flight transport to Tbilisi Georgia, so i came into this country with the total sum $67,400 Me and sam have been running some expenses like hotel bills, feeding, laundry and transportation and so far we have spent the sun of $4,700 for all this expenses



It was left with $62,700 this morning and i have paid the sun of $43,000 to the captain of the cargo ship for the transportation/shipments of my goods from China to Tbilisi Georgia. So now the only money left with me now is the total sum of $19,700 and the custom officers at the seaport charge me $20,000 to pay as the clearance fees to clear my goods. Right now the custom officers have seize my goods with my documents including my international passport, they told me that they will release everything to me as soon as i pay the custom clearance fees which is $20,000. I asked them why do they have to seize my passport too they told me that in order for me not to run away. This is the document they gave to me this morning about the clearance fees honey



Right now i am so stranded and i need help. The only money i need to complete this custom clearance fees is just $300. The custom officer told me that if i do not pay this money my goods will never be released to me. Please go through the document carefully so you can understand what is going on honey



I have read the document



I have already paid all the money i have on me which is $19,700 to the custom as part payment and i told them that i will get the balance of $300 to complete it so that they can release my goods and all my documents to me. One of the custom officers then told me that i should act fast if not i will loose everything and my goods will never be released to me if i do not pay the money on time.

The custom officer told me that it is their law and policies and if i do not comply my goods will be flagged up as illegal importation and i will be sent to court and if that happens i might end up in jail. So I really need to get this money as quick as possible so that i can pay them and have my goods and documents released to me immediately No honey i do not have the $300 to complete everything, i do not have anyone who can help me with this $300, i have been so sad and unhappy in the seaport and been thinking who i will ask for help but i really do not have anyone who can borrow me this money. I will be in serious trouble if i do not get this $300 quick and pay up.




you know nobody who do the same as you who can maybe help you



Nobody honey i have tried to meet the custom officers to help me out but they can't and also i tried to meet someone to help me at the seaport but nobody can help me I am so very sad and stranded honey, now sam is crying because of this problem... I told him because he asked me what is going on when he saw me crying. When I came back from the seaport



All i need to do now is to get the $300 and pay up, after that everything will be fine.

But I don't know how i can get the $300... And i do not have much time. The custom officer told me to get the money fast before its too late. I do not want to loose my goods honey, i do not want to end up in jail. My goods means so much to me honey, my life and Sam's future depends on this goods honey I don't know what else to do honey, am sorry for bothering you with my problems honey but you are the only one i have and i can trust. Please honey i need you to borrow me this $300 i will pay you back i swear I can't afford to loose everything i have worked so hard to put together all because of $300



Please honey do something to help me with this money, my life and sam life will be in mess if i do not get this money and pay up, i do not want to loose my goods an go to jail honey. Please honey I beg you Right now i do not have any money on me, no money for me and sam to eat with. I am so sad honey. Really sad and unhappy.



I LET HIM THINK I GO HELP HIM



I have gotten the details from a young man

This is the details honey, the young man said that you should send through MoneyGram

First Name: Dempsey

Last Name: Thomas

State: Tbilisi

City: Tbilisi

Country: Republic of Georgia

Zipcode: 0171

Did you get the details honey?

mailto:John.miguel065@gmail.com


Ok honey. So as soon as you send the money, i need you to take a picture of the MoneyGram slip and send it to me here so that i and the young man can take out the necessary information for him to collect the money. Do you understand? honey Please try and get the money honey please ok. Its very important to me and i need it quick before the custom officer flag up my goods as illegal importation.I love you so much.


I have to take some rest now honey, i am having headache now because of this problem and because i cried. Sam is sleeping, but he does not look happy at all.

I could not sleep honey... My mind is so troubled and i am not myself because of this problem.


And i am still having headaches Sam is still sleeping I am just restless and hoping to get the $300 so that i can solve this problem Please honey i will be very happy and grateful if you can get the money today honey. Please.






0-02-05-2f57e4349277b8f8fa131088a82e85df4f3d85ab4960a0180c5afcfcc8cb903d_full.jpgpurchase order.jpg

Diane

Moderator




Posts

: 39650


Reputation

: 24


Join date

: 2010-03-05


Age

: 56


Location

: Guess....lol




Diane

Moderator




Posts

: 39650


Reputation

: 24


Join date

: 2010-03-05


Age

: 56


Location

: Guess....lol





Similar topics
---
Permissions in this forum:
You
cannot
reply to topics in this forum